Bayside Health needed a system that would increase their efficiency and facilitate the exchange of information in a timely manner.

Read more ...
North District Health Board needed a system
with the ability to support the management and
clinical needs of its mental health service.

Read more ...
User acceptance
Jade's solutions are user friendly, functional and assist health professionals in improving outcomes for patients and clients across the health and social services continuums.
BENEFITS FOR PROFESSIONALS
Easy and instant access to information
Information can be filtered according to situational relevance
Specific organizational policies and procedures can be enshrined within the software functionality, providing clarity of procedure for service providers
Best practice guidelines are supported
Minimization of duplication of services
Patient and client information is secured according to provider need
BENEFITS FOR CLIENTS
Better informed, and more consistent, care
Minimization of duplication of services
No replication of data input for less intrusive service provision
Continuity of care
Standardization of care through "best practice" supporting targeted and proactive care
BENEFITS FOR ORGANIZATIONS
Standardized procedures/coding/terminology
Improved information management
Implementation in stages — service by service
Better support for the organization, the services, and the staff
Less duplication of services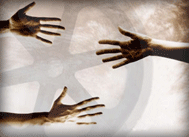 Jade Establishes Strategic Relationship With Ascribe plc ... more
The Department of Health & Community Services (DHCS), has significantly improved the response times and performance of two of their core JADE systems ... more
William Payne talks with Brian Clark, UK Managing Director of Jade Software, about the current mental health landscape ... more

"Our decision to replace all our existing systems, for a single integrated system from Jade was not taken lightly. A 23-strong selection group (predominantly clinicians) had to be convinced it would meet all our requirements, especially in terms of flexibility (as standards and requirements change regularly) and security of information. The panel felt that Jade offered the best value for money and transfer of risk."
Tony Wishart
Project Director
Bolton, Salford and Trafford Mental Health Partnership
"Jade has worked directly with our implementation team and has always been willing to listen to our needs. It's been so successful to date that if you had asked me two years ago what my ideal system would look like, it would be exactly what we have on our screens today."
Will Evans
Director
Harrow Unified Mental Health Service